Today is National Camera Day
, so I have decided to finally finish (and post) this list of camera-related goodies. Hooray!
After buying my first camera with birthday, Christmas and freelance money in February of 2008, I quickly realized that just a camera body and kit lens wasn't going to get me as many places as I wanted. I've spent the last 4 years or so accumulating a good amount of accessories that I can't imagine shooting without. Most of which cost under $100!
So, without further ado, here's my list of 10 investments for your dSLR
(I'll provide links for Canon cameras, but other brands are easy to find-- Google is your friend!)
You probably want some fun fisheye looking pictures and macro shots of flowers, right? Well, here's your chance without blowing a ton of cash.
9. Camera backpack (Pictured: AmazonBasics backpack for SLR cameras, about $36 + ships for free with Amazon Super Saver)
For those times where you don't know what to bring... BRING IT ALL. Plus there's a space for your laptop and side pockets for filters and a cell phone.
8. White balance lens cap (Pictured: White balance lens cap 52mm, ranges from about $3-$10 + shipping)
When you're not wearing a white shirt and there are no white walls to balance your light temperature with, these work great.
If you have video capability, class 10 is recommended. Sandisk is nice. Get a small one so you have to back up/download photos more often. Keep them on there long enough and the files will be corrupt.
This will save you SO much time in the long run versus having to get a camera cord every time you want to download pictures. I rely on the convenience of my built-in reader on my desktop. If you have a drive bay open, just slap it in and hook it up! Easy peasy.
5. A cheap (but sturdy!) tripod (Pictured: Canon Deluxe Tripod 300, about $38 + shipping)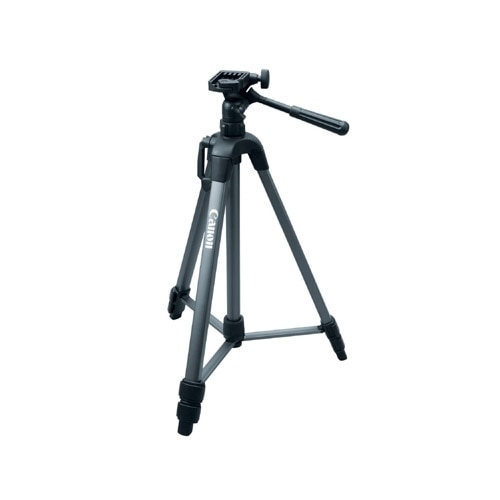 Manfrottos are expensive, but I've heard they're worth it. Meanwhile I've been using my Wal-mart $20 tripod for the past 5 years...
I have one from an old film SLR that I use from time to time. Master the settings and you'll be fine with a $10 one from a pawn shop!
3. An external hard drive (Pictured: LaCie Rugged Mini 500GB, about $99 + shipping / WD Elements 1.5TB, about $99 + shipping)
Back. Your pictures. UP. Constantly.
2. A wireless remote
(Pictured:
Opteka RC-4 for Canon
, about $8 + shipping /
Canon RC-1
, about $21 + shipping)
For better self portraits/easier recording (if your camera supports it)
1. The nifty fifty!
(Pictured:
Canon EF 50mm f1.8
, about $113 + shipping)
Although on Amazon this is about $113, you can find one in good 'lightly used' condition elsewhere (try the
FredMiranda
boards or even local Craigslist if you prefer to do the transaction in person!).
This is the best non-kit lens you can buy on a beginner's budget
. It's perfect for learning how aperture changes a photograph and will give you some really great photos!
So, that's it! Hope this was helpful and as always, good luck in your endeavors!